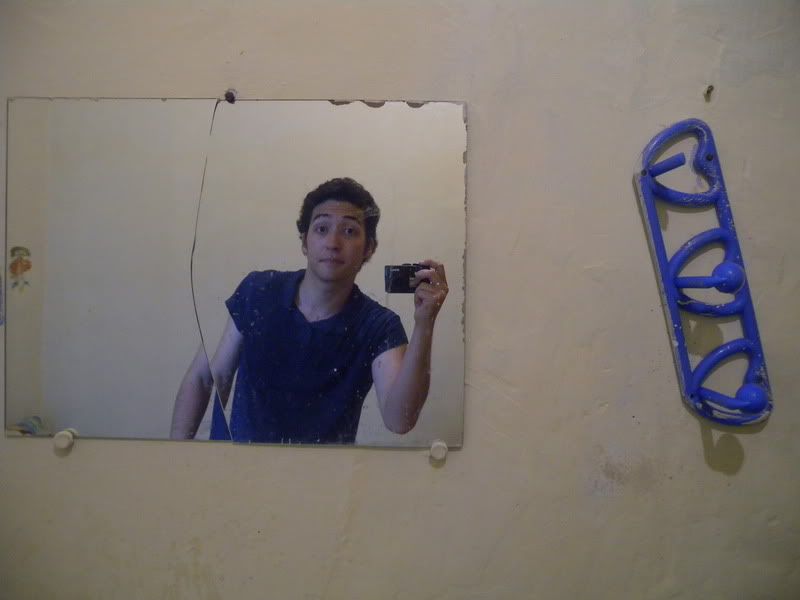 Sometimes the Universe steps in and says "Sorry dude, change of plans."
These last few weeks have been a direct result of a universal intervention that took me from Morocco to London (kind of) and then straight back to Boston, no questions asked. I know I have spoken to many of you in detail about these goings on but for those I do not get to speak to regularly, this entry may clear a few things up.
Here is my explanation. Part 1.
I arrived in Morocco on the 19th of February by way of ship. It disembarked from Algeciras, Spain and arrived in the port of Tangier in less then two hours. Having started my trip in Egypt, my return into North Africa was met with the same sense of adventure and awe I had experienced before I started winding my way through Italy, France and Spain. In light of this, my excitement was also accompanied with a sense of familiarity and nostalgia. When the African continent revealed itself from the haze I peered through the windows of the ferry and it said kindly, "Nice to meet you, and welcome back".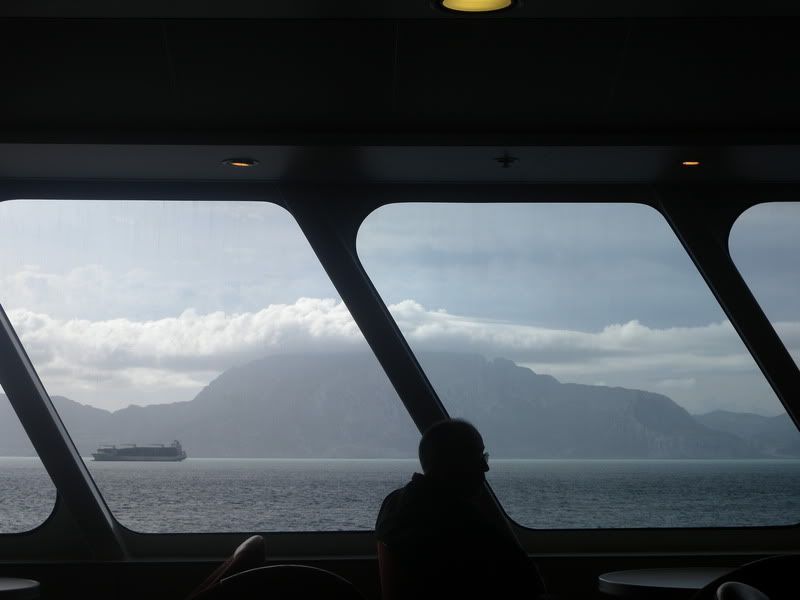 Equipped with the experience of having been hassled on numerous occasions by those with the catch-phrase "Hey! My friend you need hotel? You need hashish? I give you special price!", I managed to find a taxi into the heart of Tangier for an acceptable price. I shared the cab with a couple of Japanese college students who were on Spring break. Even before the sound of the engine hum started the car began to fill up with the shutter sounds of expensive cameras as the two guys excitedly captured their first moments in Morocco. In them I saw myself three months before, completely overwhelmed by all the details of a foreign land. 
Once arriving in the center of Tangier I set off to find a hostel or Pension, as they called it there. I felt completely lost in the winding streets of the medina (The old city) but I constantly had to remind myself that in order to be lost I had to have a destination, which at this point I did not. Oh how wonderful it is the freedom travel grants you. 
My next few days in Tangier were purely of exploration. Everyday was met with different stimuli but within it the one constant was my obsession with ordering mint tea at various cafe's throughout the city. This is how mint tea should be everywhere.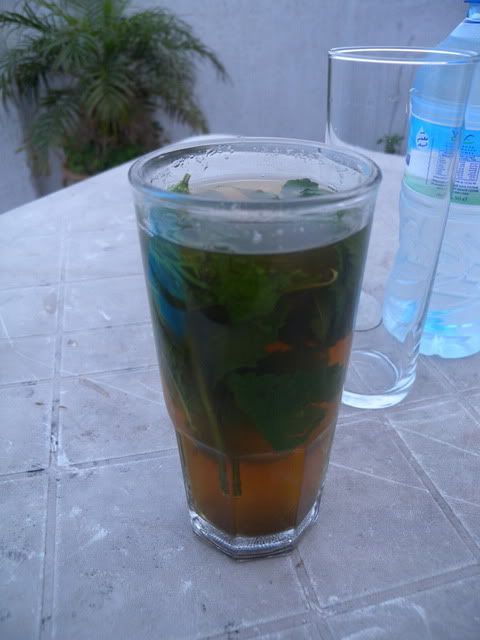 One of memories I have taken away from my short time in Tangier is of the cafe' culture. At any point of the day the cafe's in Tangier were bustling with (mostly male) customers watching a seasonal sporting event or discussing the latest headlines. The third and most personally palatable cafe' activity was people watching. I took part in this local tradition almost immediately, watching the lives of different people literally pass by in front of my eyes.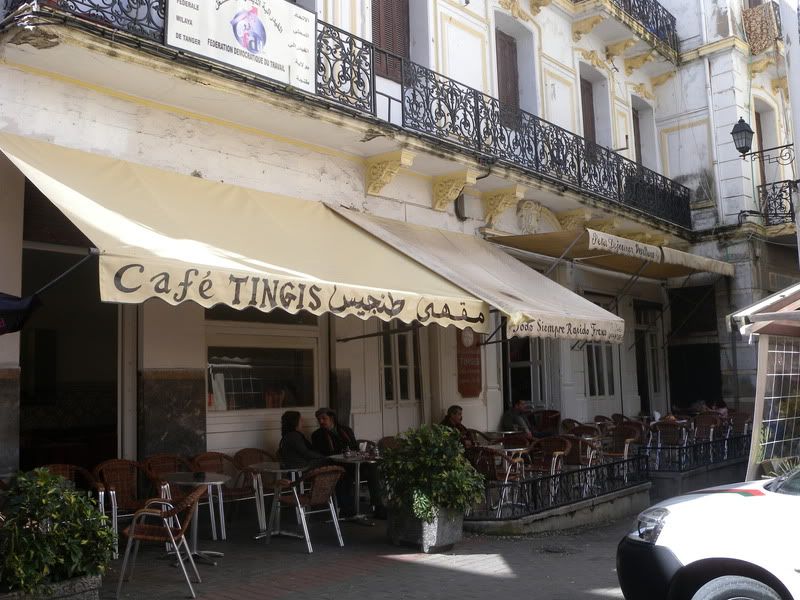 My third night in the city was unfortunately nowhere near as relaxing. 
I emerged from my room in the pension to a city that was shut down. All the stores, restaurants, and various other establishments were closed at an irregular hour. I assumed that there may have been a religious holiday or something similar to account for the situation.
This is when I saw groups of people walking away from one of the central locations in the city; Boulevard Mohammed V. Curious, I walked up the hill to find hundreds of Moroccans protesting in the streets.
There were also people on the sidelines, curious and concerned about how the protesters were going to make a statement.
This is when I saw a huge group forming in front of one of the local restaurants. Two young Moroccans with scarves hiding their faces started to gain the attention of the spectators. They both picked up oversized rocks and launched them into the glass window of the establishment.
The window shattered into a million pieces and the sound of breaking glass was accompanied by gasps from the onlookers.
The crowd of protesters cheered, and this initial rush of adrenaline fueled the rest of the destruction that was to follow…
To be continued…